With the NBA restart in full effect, Lebron James is understandably busy chasing a championship but that's not stopping him from releasing his first children's book entitled "I PROMISE." The 40-page book is set to publish next week on August 11th.
"I Promise" is inspired by the Lebron James Family Foundation's work in his hometown of Akron, including the I Promise program and the I Promise School. The book is written by James and illustrated by New York Times-bestselling artist Nina Mata.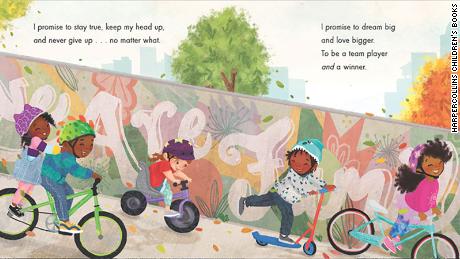 "Books have the ability to teach, inspire and bring people together. That's why these books, and the opportunity to get children and parents reading together, mean so much to me. Most importantly, we wanted to make sure these stories are ones that every single kid can see themselves in. 'I PROMISE' is powerful in that way and I can't wait for people to read it."

Lebron James
The book can be pre-ordered on Amazon and is described as stated below:
Just a kid from Akron, Ohio, who is dedicated to uplifting youth everywhere, LeBron James knows the key to a better future is to excel in school, do your best, and keep your family close. I Promise is a lively and inspiring picture book that reminds us that tomorrow's success starts with the promises we make to ourselves and our community today. Featuring James's upbeat, rhyming text and vibrant illustrations perfectly crafted for a diverse audience by New York Times bestselling artist Nina Mata, this book has the power to inspire all children and families to be their best.
In 2018, the Lebron James Family Foundation in collaboration with Akron Public Schools opened the I Promise School to support the city's most at-risk third-grade students. Since then, the school has added a grade level each year which is now up to the sixth grade. I Promise's enrollment has also grown to 450 students. The school has an on-site full family resource center that offers GED assistance, legal aid, medical and mental health resources, job and family services, financial literacy programming, and unlimited access to a food pantry.