If there was ever a doubt about Miami Heat guard/forward Jimmy Butler's entrepreneurial skills, that can all be put to rest. He's been using his time wisely inside the NBA bubble by capitalizing on a key business concept: supply and demand.
Butler recently shared during an appearance on ESPN's The Jump that he is charging his teammates $20 for a cup of coffee. While that may seem like an outrageous price, he is aware that without the ability to leave the bubble, access to good coffee is limited. This makes his venture worthwhile.
So how is he making this happen? Butler traveled to the bubble with a French Press coffee maker. He brews the coffee in his room then sells his supply to interested parties. His system was shared in this picture posted on Twitter by his teammate Meyers Leonard. All sizes are $20 and there are no I.O.U.'s.
"I'm working on my coffee skills," Butler said on The Jump. "After my career, I'm opening my coffee shop. Right now, I'm charging 20 bucks a cup. So if you want some, come through."
He went on to mention that he was planning on raising the price by $10 because everyone in the bubble can afford it. There's no word on if he actually increased the price but sounds like his business plan is pretty solid. It's so solid that Butler filed a trademark application to register the logo for his coffee business.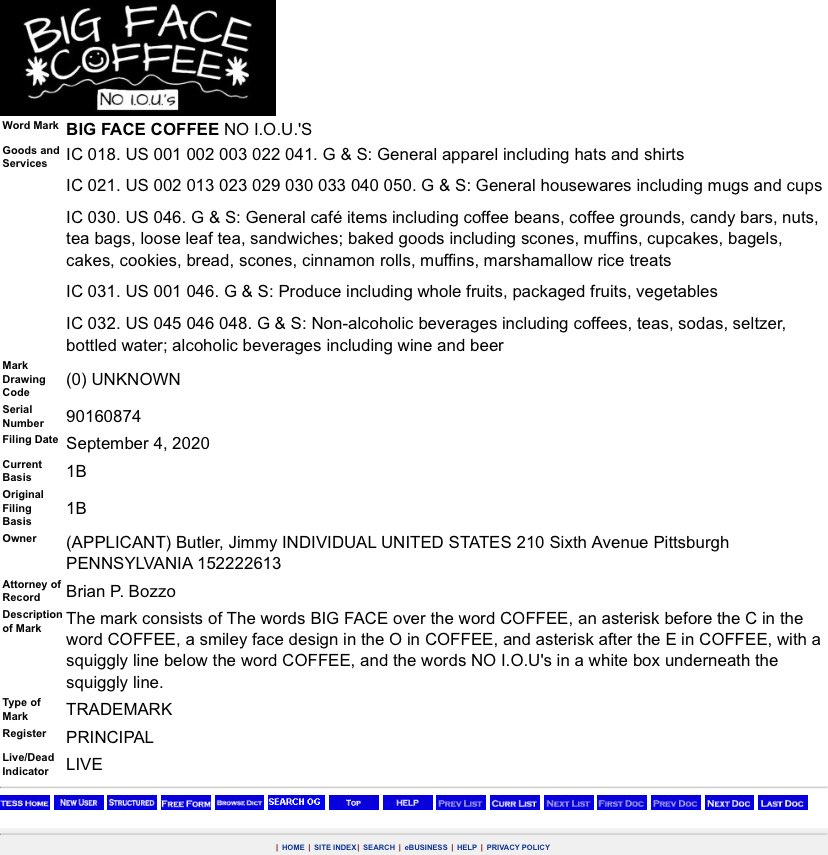 Butler also showed up to Game 1 of the Eastern Conference Finals with the coffee he's been selling and matching merchandise that said 'Big Face Coffee Owner.' In the words of Jay-Z, can't knock the hustle.